The Over:Board is an IO board for the Raspberry Pi Compute Module 4. It is designed to use a standard PC ATX power connector and features a full size PCI-E 16x slot although its only running at 1x bandwidth and unfortunately it is not compatible with a GPU.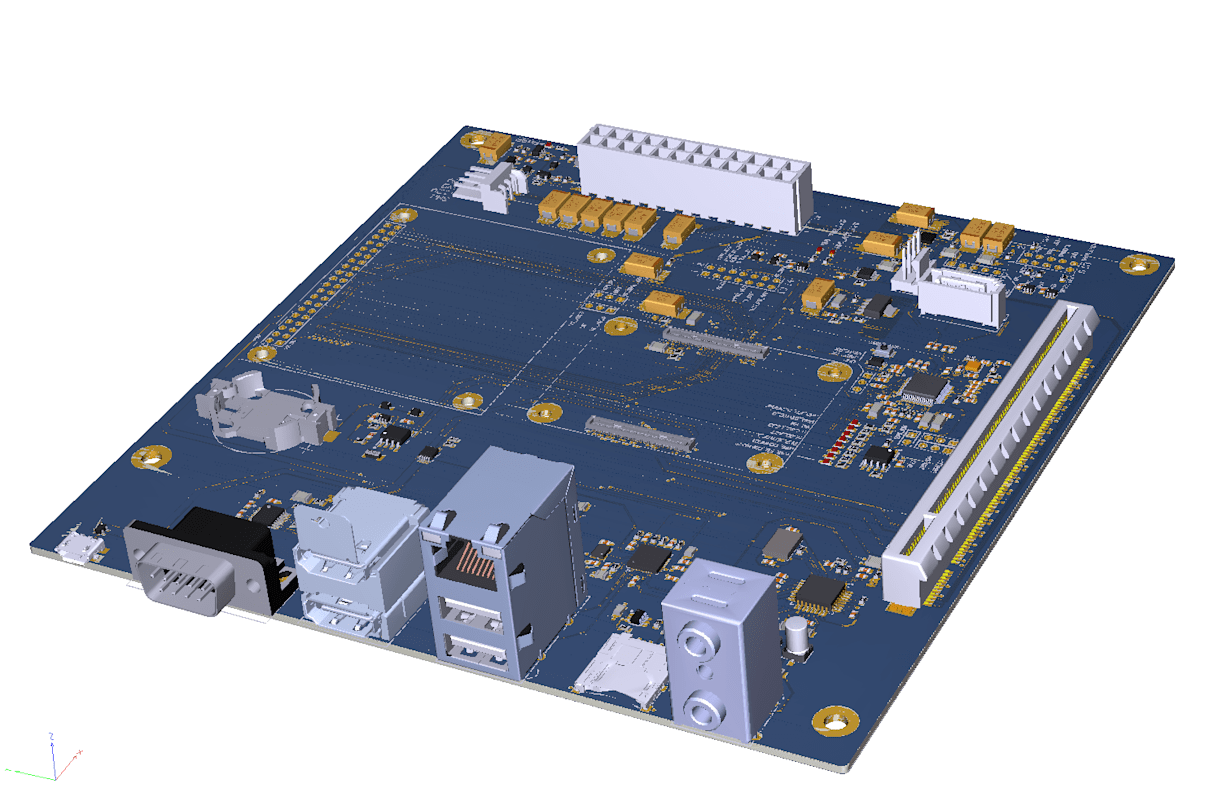 It breaks out the following ports:

24-pin ATX Power
40-pin GPIO
Full Size PCI-E @ 1x bandwidth
SATA Controller (Powered by USB)
Front Panel Header
CPU Fan Header
UART Header
Micro USB
RS232 Com Port
2x USB 2.0 Ports
Micro SD card slot
3.5mm Audio
The Over:Board costs £199 for an early prototype or £99 for the Final Production board and is available to back now on indiegogo.

Whilst £99 is expensive for a IO board this is likely down to the limited production and it is likely still the cheapest ARM based ITX motherboard on the market even when factoring in the cost of a RPI CM4.

You can back the Over:Board on indiegogo here

For another ARM IO board with SATA check out my Nano Pi Neo2 NAS review here

The project currently has £1654 in backing from 11 backers. With 28 days left it is looking likely to hit its £5000 target.

Ross Nicoholls is leading the campaign:

I've lost count exactly how many, but this will be about my 35th commercial electronics PCB to be manufactured, so I am no stranger to getting these things to market. That said however, this will be the first of my own venture so represents my most exciting project to date and something I feel very passionate about.

Ross has lots of experience in this field
I wish Ross good luck and hope to see the Over:Board available soon!